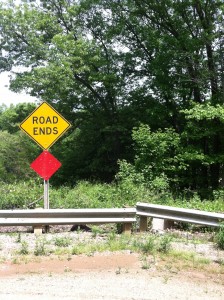 "An old man at church once told me never to give the devil a ride. Because if he likes the ride, pretty soon he'll want to drive." – Anne Lamott
Some of our biggest regrets in life have the most innocuous beginnings. It's often the little things, the seemingly insignificant choices we make, each day, that become the fabric of our lives.
How we spend our time: Where we go. What we do. Who we talk to.  And, what we talk about.
In a book called The Compound Effect, Darren Hardy discusses how our habits, the things we sometimes do without thinking about them, can make our break us. Simply deciding to take a fifteen minute walk every day on your lunch hour may not seem like much, but if you do so every day, after a year or two, you will notice the difference. After a couple of weeks, or a month or two, it may seem unimportant, but over time, the impact will be revealed. It is that way with so many of our little habits.
On the flipside, the little things we do that are not so healthy, like sipping on a sugary drink every afternoon at work, may reveal themselves as choices that seemed unimportant at the time, but had larger repercussions later.
When we adopt healthy habits and keep positive company, we establish a trajectory which will lead us to a particular destination, if we stay on course.  Small adjustments may mean arriving far from your intended destination.
It's good advice: Be careful who you give rides to…and make sure you stay in the driver's seat.