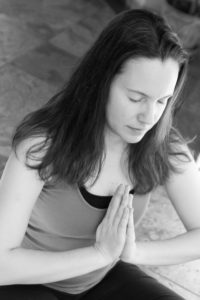 "Virginia delivered a both relaxing and therapeutic massage…great technical skills. I recommend highly." -D.D.
"Virginia was Great! I feel so good after the massage! Can't wait till I come back!" – D.M. 
"I had a stiff neck that limited my range of motion for a week.  When it began to create a headache, I set an appointment with Virginia.  Within the first 15 minutes of an hour long cranial sacral/massage appointment the pain left and never returned." -D.W.
"I still remember how well she was able to loosen my shoulders, relieving me of chronic tension and cramping throughout my shoulders, arms, and hands. It was a wonderful experience." – A.S.
"Virginia is truly exceptional at her craft…it is her intuitive sense of exactly how to apply the art of massage to maximize the benefit and enjoyment for her clients that is most impressive." -T.S.
"A yoga session with Virginia is a great way to totally focus on yourself for an hour, to recharge your batteries. My mental clarity as well as my sciatica improved." – C.M.
"I was initially feeling a bit skeptical, thinking massage was more of a girlie thing, but all that went away after, honestly, about 45 seconds. I am about to schedule my third session." – N.C.
"Since working with Virginia I have more happiness and peace in my life through yoga and massage." – S.L.
"I have been going to yoga with Virginia for the past year. For me a great benefit of yoga is a preemptive way to deal with body aches. I haven't had any pains as a result!" – C.L.
"I have referred many of my clients to Virginia and all have thanked me. She is dedicated, professional, and has a quality of spirit that truly improves your quality of life." – P.E.
"I was, like many, skeptical that deep muscle massage would be beneficial for my hip pain but Virginia proved that wrong. My hip pain was almost entirely gone after just a few sessions. Virginia's massaging on that hip was the best thing I have ever done to address it. She is pleasant, knowledgeable, and the consummate professional…and her rates are very affordable. I can't recommend her highly enough!" -S.E.
"I woke up this morning with very little pain in my knee…Thank you for what you do!" – T.P.